Voice Your Support for RAINFOREST Protection
Alaskan Rainforest Campaign
Please send a letter asking your Representative to support Rainforest protection!


A great environmental resource for land and sea preservation.

I used to be in a website competition call The Emperor's Gate, but they decided to remove all their current teams, and recreate the format of their site. I have decided not to stay in the compeition, as they removed the team I was on called "Rainforest Riddle." Below I have chosen to show my Spirit Page with a few of the many awards and graphics I have from having participated.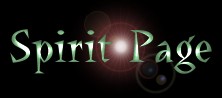 Welcome to my Rainforest Riddle Spirit Page. I can't think of a better way to represent a spirit page than by featuring the little tree spirits from Princess Mononoke called "Kodama."

Below are more pictures of Kodama - and I've even photographed a couple of them myself.... :)
Rainforest Riddle is a wondrous place.
It's a magical world out of time and space.
The Kodama keep a watchful eye
On the curious ones passing by.
And if you keep the forest law,
Your visit there will be in awe.
Poem by Max
Rainforest Riddle is the place to be
the snakes, they slither
the birds fly free
We have lots of spirit!!
Spirit galore
You can hear us shout
you can hear us roar!!
YEAH RAINFOREST RIDDLE!!!
Here is a photo (from my yard) - looks like tree spirits to me!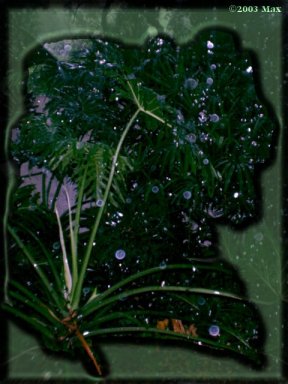 Grand Opening Fighter Commemorative: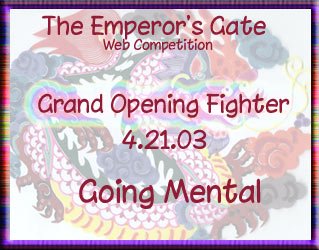 My Very First Spirit Award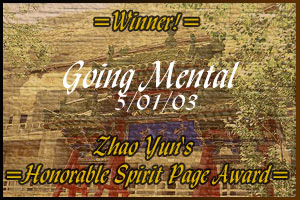 Blinkies for Guessing the Mystery Picture




Cheering/Spirit Award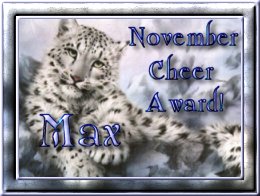 Other Graphics
Globes & Blinkie from the Rainforest Riddle Store.
Created by Lady Ice Dragon, was TL at RR :)
These are NOT for adoption, please don't take.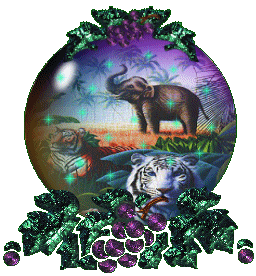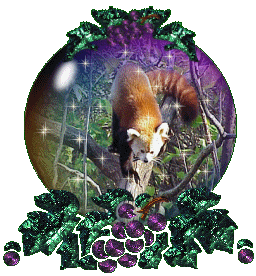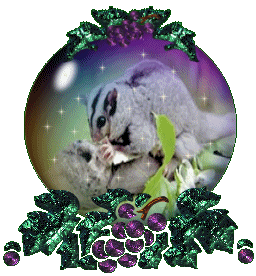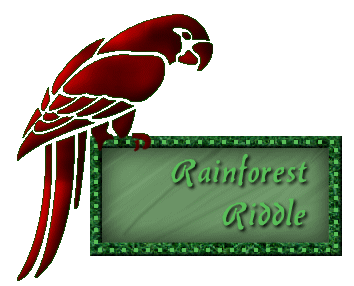 Kodama picture reference: http://www.angelfire.com/mn/techno/pmg.html
Back to Going Mental